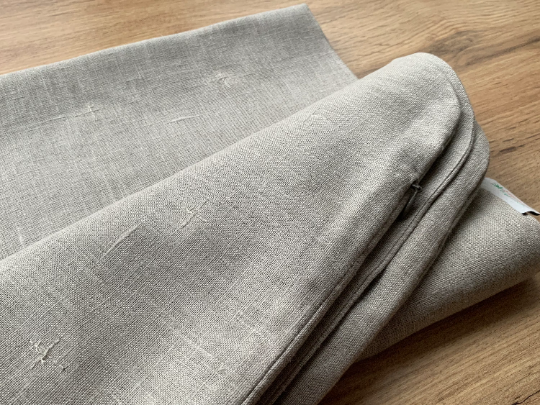 Zabuton cover Linen natural multi-chamber cover with zipper, unfulfilled non-dyed linen case size 23"x35"
Fabric: 100% natural non-dyed linen fabric
Color: grey non-dyed, black
Standard size for zabuton: 23" x 35" (60x90 cm) or can make in your custom size.
Zabuton stitching cover for filling with buckwheat hulls.
If you need just simple cover without stitching - please, indicate that in the note to order or write to us.
for one Zabuton in size 23"x35" you need near 6.5 LB (3.5kg) of buckwheat hulls to filled it.
This natural non-dyed linen cover is designed to be filled with buckwheat husks.
Zabuton has such stitches over the entire area so that the husk is evenly distributed throughout the cover.
If you just need a zippered cushion case - please indicate about this in the note to order!
This item was specially made that you could save on shipping, as buckwheat husks heavy:).