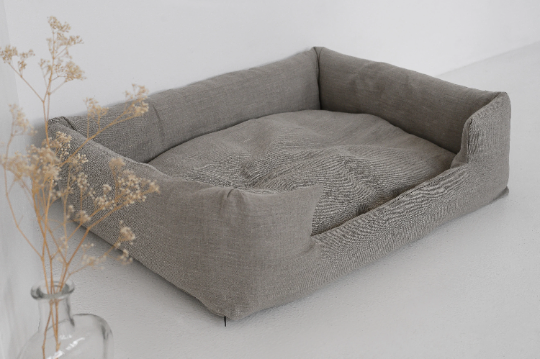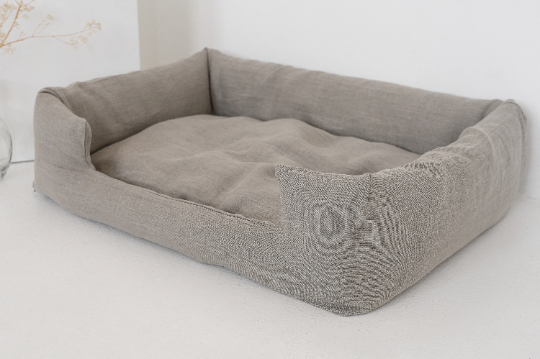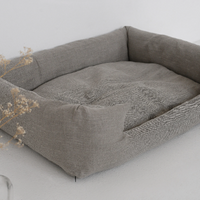 Organic Hemp Pet Bed Removable Washable Natural Linen Cover Bed Filled Organic Hemp Fiber Filler - Dog Cat Pet Bed Cots Mat Cover
HEMP Pet Bed Cot with Removable Washable Natural Non-dyed Linen Cover Filled Organic Hemp Fiber Filler - mat carpet - house for cat dog eco-friendly

Hemp bed for your pets made from natural organic materials, non poliester inside!!!
- Organic Hemp fiber filler inside - dogs and cats so love the natural!
- Natural non-dyed Linen washable cover for all the bed

Size on the photo with dog - 20"x27" (50x70cm)

The material of the removable cover is flax\linen non-dyed fabric
Zipper - YKK
The filler is organic hemp fiber.

Due to the hemp filler this pet bed has unique properties: ·

Thermoregulation:
will create comfort for your pet at any time of the year - cool in the heat and warm in winter.
Absorb odors and prevent the appearance of harmful bacteria, other pests.

*It can be made according to customer sizes! Please, contact! all sizes - we make them by hand - all to order.
Also, possible personalization - embroidery on the bed for your pet.

Composition:
non-dyed natural linen fabric
Filler - organic HEMP Fiber

Care:
pet bed with removable cover which you can easily remove and wash on a delicate cycle and tumble dry (gentle washing up to 30 degrees Celsius).
It is better to use organic liquid soap/powder or just water.

HEMP - organic. It is completely waste-free product, environment and ecology do not cause any harmful effects.


Please, contact us if you have any questions - we would be glad to answer them!